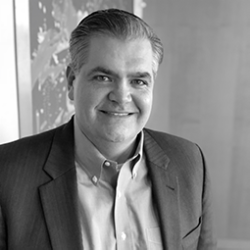 Co-Founder & Managing Director of Pilot Growth Equity, r4 Director
Neil Callahan is Co-Founder and Managing Director of Pilot Growth Equity, which invests in growth-stage technology companies that require capital and strategic resources to accelerate their growth. Pilot Growth provides its portfolio companies a combination of world-class operating, company-building, and advisory expertise, as well as global access to private and public-sector customers.
Before Pilot Growth Equity, Mr. Callahan was the Executive Vice President, Corporate Business Development and President of the Digital Business Unit at the Dentsu Aegis Network. Prior to that, he was Founder and CEO of the Sitaro Group, LTD, a leading CRM company serving technology clients. Mr. Callahan started his career as Manager-Information Systems at the University of Chicago, then as a senior manager at Andersen Consulting and later Vice President of Marketing Technology & Strategy at Young & Rubicam/Wunderman.
Mr. Callahan earned a BA, Public Policy Studies from the University of Chicago.