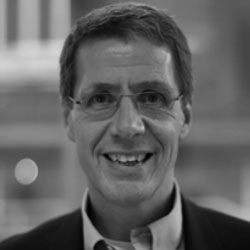 Co-Founder and Chairman of Ultra Capital, LLC, r4 Director
Erik Jansen is Co-Founder and Chairman of Ultra Capital LLC, an innovative investment firm focused on sustainable real asset projects in the growth sectors of energy, water, waste and agriculture. Previously Mr. Jansen co-founded the venture capital arm of Pequot Capital, which quickly grew to $16B in AUM and offered a diverse range of investment products, with an institutional quality infrastructure and an extensive proprietary research platform. Following Pequot, he co-founded and was Managing Partner of RockRidge Capital, which actively managed investments in small-cap public technology companies on behalf of a multi-billion unit of Deutsche Bank.
Mr. Jansen currently serves on the Eli Whitney Investment Advisory Committee of Connecticut Innovations, the state's venture and economic development fund. He also is a founding member of the Advisory Board of Boundless Impact. Before moving to the USA permanently in 1982, Mr. Jansen held positions with Philips and Procter & Gamble.
Mr. Jansen holds a BBA from Nijenrode, the Netherlands School of Business, and an MBA for the Edwin L Cox School of Business at SMU.