Who We Are: The r4 Board of Directors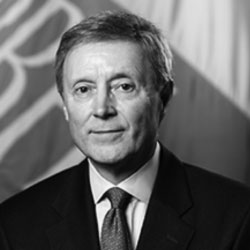 Doug Maine
Brown Brothers Harriman, Sr. Advisor, r4 Lead Director
Doug Maine is currently on the boards of Albemarle, and Orbital-ATK (Noble Systems LLC, Anchor Free, Olympusat and is lead director of r4 Technologies. In the last three years, Mr. Maine has led seven successful exits worth over $20 Billion with valuations ranging from 7X -70X.
Mr. Maine is a Senior Advisor to Brown Brothers Harriman and serves as an Executive in Residence for Columbia University's School of Business. He is also on the Dean's Advisory Board for the Schools of Business at Temple University and Hofstra University as well as the Public Company Accounting Oversight Board's Advisory Group (PCAOB).
Mr. Maine was with IBM from serving initially as Sr. VP and Chief Financial Officer and after that General Manager of two business units. He was with MCI (now part of Verizon) serving as Executive VP and Chief Financial Officer his last seven years and before that as President of its Southern and Southwestern Regions business units.
Mr. Maine has an MBA from Hofstra University and a BS from Temple University.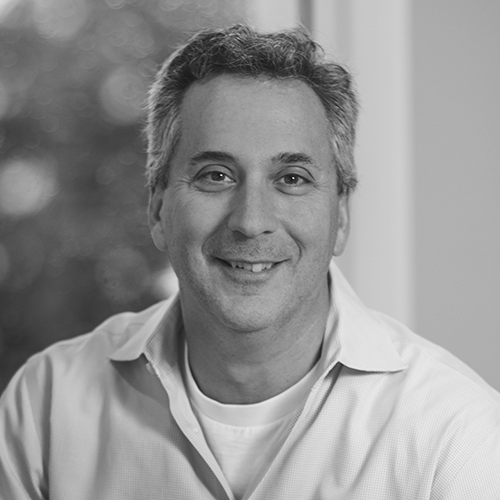 Paul Breitenbach
Founder & CEO
Early in my career, I was the CMO and co-founder of one of the world's most iconic e-commerce brands, priceline.com. We defined, built and led the business model, strategy and execution that leveraged data and mathematics to create over $100 billion in shareholder value and became one of the most successful IPOs in history. We built priceline.com through a combination of vision, practicality, and a quest to disrupt the marketplace.
Now as founder and CEO of r4, I feel a similar sense of excitement and expectation. Value creation through smart application of AI technology could very well dwarf the value impact of the internet. r4 is already driving previously unthinkable revenue increases and cost efficiencies in the market.
For me, the most exciting part of r4 is working with so many incredible people around the world who, like me, want to make their organizations and the world better. This is just the beginning.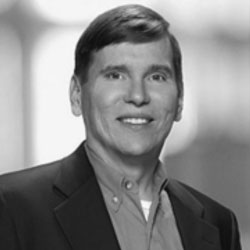 Ron Rose
CEO Value Creation Strategies Holdings, LLC, r4 Director
Ron Rose is CEO of Value Creation Strategies Holdings, LLC, an investment company focused on value creation through data analytics technologies. Formerly Mr. Rose was the Vice Chairman and CEO, of Decisyon, Inc., a company which accelerates business process improvement through the combination of collaborative business intelligence technologies and IoT analytics. Prior to Decisyon, He served as Senior Vice President of Dell.com at Dell Inc., where he ran a multi-billion dollar B2B business unit.
Before Dell, Mr. Rose served as Chief Information Officer of priceline.com for eleven years during which time the company successfully made the transition from a pre-IPO startup to a multi-billion dollar global travel company. He began his career at Delta Air Lines focusing on transaction systems. Mr. Rose's experience as CEO of a software company in the data analytics and collaborative decision making technology sector allows him to bring valuable insight and knowledge to the Board.
Mr. Rose holds a BS degree from Tulane University and the University of Aberdeen Scotland. He received a MS in Information Technology from the Georgia Institute of Technology.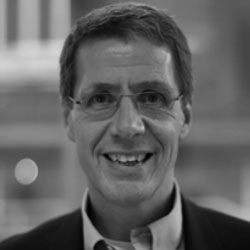 Erik Jansen
Co-Founder and Chairman of Ultra Capital, LLC, r4 Director
Erik Jansen is Co-Founder and Chairman of Ultra Capital LLC, an innovative investment firm focused on sustainable real asset projects in the growth sectors of energy, water, waste and agriculture. Previously Mr. Jansen co-founded the venture capital arm of Pequot Capital, which quickly grew to $16B in AUM and offered a diverse range of investment products, with an institutional quality infrastructure and an extensive proprietary research platform. Following Pequot, he co-founded and was Managing Partner of RockRidge Capital, which actively managed investments in small-cap public technology companies on behalf of a multi-billion unit of Deutsche Bank.
Mr. Jansen currently serves on the Eli Whitney Investment Advisory Committee of Connecticut Innovations, the state's venture and economic development fund. He also is a founding member of the Advisory Board of Boundless Impact. Before moving to the USA permanently in 1982, Mr. Jansen held positions with Philips and Procter & Gamble.
Mr. Jansen holds a BBA from Nijenrode, the Netherlands School of Business, and an MBA for the Edwin L Cox School of Business at SMU.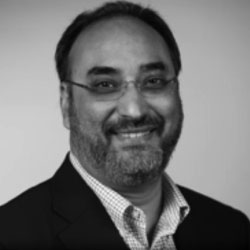 Jaswinder ("Manji") Matharu
Entrepreneur, Technologist, r4 Director
Jaswinder (Manji) Matharu is widely recognized in the telecommunications community as an innovation leader in technology and business process improvement. He was most recently CEO and founder of Agilis International, Inc. a leader in big data and analytics.
Before founding Agilis, Mr. Matharu served in CEO, COO and CTO roles at Sotas, Inc., a high technology company that delivered network monitoring systems. He also served as the President and CEO of Strategic Signaling Systems & Networks (S3Net) before its merger with SOTAS, Inc.
Before founding S3Net, Mr. Matharu was the General Manager of ECTel, Inc. a company providing non-intrusive monitoring and fraud detection systems for the international carrier market. Prior to joining ECTel, he served as Director of Research and Development at Compression Telecom, an ECI Telecom subsidiary.
Mr. Matharu holds a Bachelor's Degree in Electronics and Telecommunications and a Masters Degree in Computer Science from George Washington University, where he also served as an Assistant Professorial Lecturer.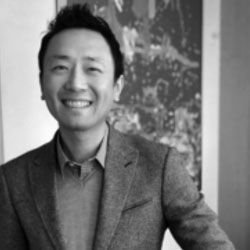 William Lee
Co-Founder & Managing Director of Pilot Growth Equity, r4 Director
William Lee is a Co-Founder & Managing Director of Pilot Growth Equity. He is a visionary technology entrepreneur, operator, systems architect, and investor. Mr. Lee currently serves on the board of r4 and Webgility.
Mr. Lee began his career at Motorola, where he led the development of mobile-based operating systems. He was then a Co-Founder & CTO of The Theory Center, where he was the visionary and architect behind the company's Enterprise JavaBeans products. When The Theory Center was acquired by BEA Systems, Mr. Lee stayed on as Senior Director of Technology in BEA's WebLogic eCommerce Applications Group. He was awarded two US patents on enterprise software.
Beginning in 2000, Mr. Lee served as a Co-Founder & Managing Director of NextStage LLC, a private investment firm. Later he seed funded and was a Co-Founder of FirstBest Systems (acquired by Guidewire), where he lead Business Development.
Mr. Lee holds a Bachelor's degree with University Honors and Research Honors from Carnegie Mellon in Math/Computer Science, and Computer Engineering. He also earned a Master's degree in Computer Science from Cornell as a Motorola Fellowship recipient.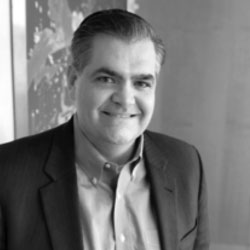 Neil Callahan
Co-Founder/Managing Director, Pilot Growth Equity, r4 Director
Neil Callahan is Co-Founder and Managing Director of Pilot Growth Equity, which invests in growth-stage technology companies that require capital and strategic resources to accelerate their growth. Pilot Growth provides its portfolio companies a combination of world-class operating, company-building, and advisory expertise, as well as global access to private and public-sector customers.
Before Pilot Growth Equity, Mr. Callahan was the Executive Vice President, Corporate Business Development and President of the Digital Business Unit at the Dentsu Aegis Network. Prior to that, he was Founder and CEO of the Sitaro Group, LTD, a leading CRM company serving technology clients. Mr. Callahan started his career as Manager-Information Systems at the University of Chicago, then as a senior manager at Andersen Consulting and later Vice President of Marketing Technology & Strategy at Young & Rubicam/Wunderman.
Mr. Callahan earned a BA, Public Policy Studies from the University of Chicago.